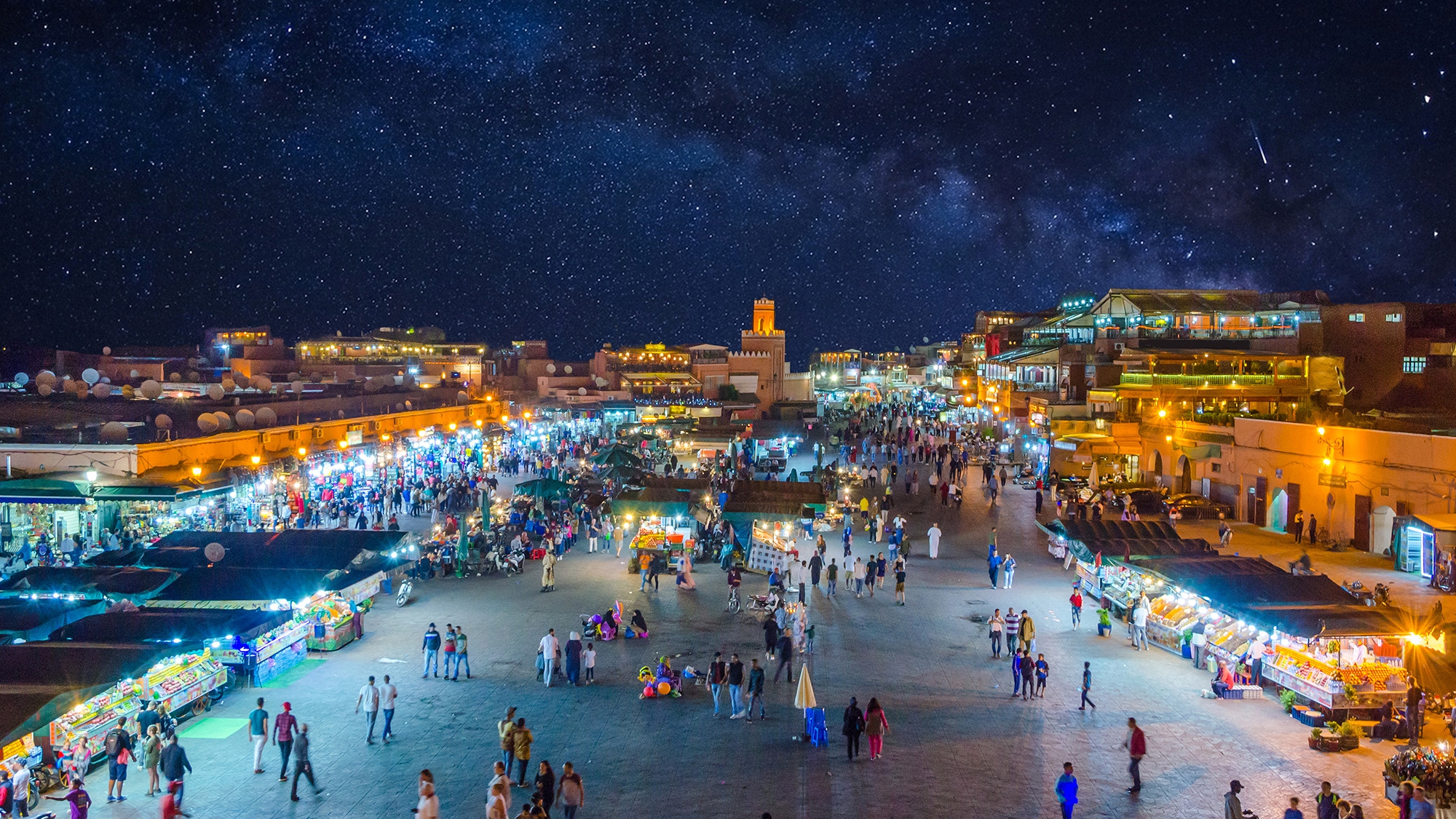 Experience the wonders of the souks and shopping
Immerse yourself in the colorful historic markets and artisan districts of the ancient city of Marrakech. With your professional guide and at your own pace, this experience offers the chance to discover the local products, inhale the scent of Moroccan spices and oils, touch the texture of locally woven fabrics, and explore the ancient and modern carpet weaving workshop. You can also discover the welcoming dyers' alley, admire the finely chiseled or filigree handmade beautiful lamps, unearth rare antiques and beautiful local jewelry, and even try on traditionally styled costumes.
All these products can undoubtedly be adapted to both modern and traditional styles.

Shopping: Haggling when shopping is a way of life in Morocco and can be a pleasant experience if you take the time to negotiate. Your guide will always be with you, ready to assist you in this process.
If you don't want to carry your purchases with you, there are options for shipping them home.
Tour Request
All tours